Professional Oriental Rug Cleaning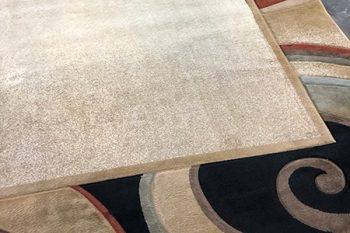 Oriental rugs require special care to ensure they continue to add sophistication and character to a home's indoor spaces. Magic Touch Carpet Cleaning specializes in cleaning, reviving, and restoring precious hand-woven area rugs to a like-new state even after years of use.
Rugs are a repository for allergens, dust, dirt, oils, and bacteria. And over time, whether you notice or not, it changes the surrounding indoor air quality –  making rooms smell musty and degrading the overall cleanliness.
Our carpet cleaning service team helps keep your home clean and comfortable by minimizing health hazards with the safest, most effective cleaning products and methods. And we don't treat all rugs alike. Each of our clients has different needs and standards. Which is why we take the time to speak with every new client about their needs and expectations. We then combine their needs with our expertise to create a customized plan.
Unique And Antique Rug Care
A lot of carpet cleaning companies claim to know all about rug textiles, but the truth is that antique and Oriental rugs require specialized care that not just anyone can do. Twelve years is a long time to be cleaning and caring for rugs – and that's how long we've been doing it.
Over our many years in business, we've developed valuable relationships with Scottsdale home and business owners. And we're reputed for possessing the unique knowledge required to preserve and protect even the most delicate dyes and fibers.
The team at Magic Touch offers personable service that makes our clients feel like friends, not just customers. We're always happy to offer useful advice on how to continue caring for your rugs after your appointment. And after you see the results, we hope that you'll call us back again when you need carpets, tile, or additional rug cleaning performed.
What to expect from your professional rug cleaner

Free Estimates
Convenient Scheduling
Appointment Reminders
Technicians Arrive On-time
Detailed Explanations of Work to be Done
You Inspect Our Work Before We Leave
Consistently High-Quality Workmanship
Efficient Service to Minimize Inconvenience
Specialized Oriental Rug Care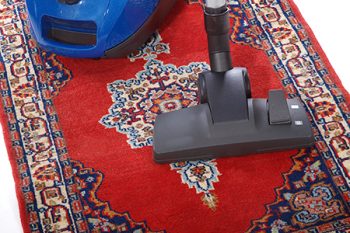 Magic Touch doesn't apply the same treatment to every carpet or Oriental rug. Our process begins by treating the rug with a detergent, enzymes, and a deodorizer. Using our water extraction equipment, we adjust water temperature according to the material type and make sure that any stains get special attention.
We know that each type of Oriental or Persian rug fiber – silk, wool, synthetic, or otherwise – requires its own unique treatment. We also consider age, condition, and level of usage. Talk to us about what you expect from the end result, and we'll be sure to meet your needs. Does your oriental rug need a facelift? You'll be beyond impressed by what a remarkable difference our rug cleaning makes. Call Magic Touch Carpet Cleaning today.
---