Persian Rug Cleaning and Care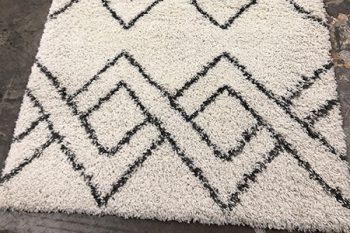 Persian rugs are distinguished by their sweeping floral and diamond designs, vibrant reds and golds, and their ability to add visual appeal and sophistication to any room. These rugs are prized by their owners and highly sought after by merchants, homeowners, and business owners alike. And it's because of their value that they require special care.
Magic Touch Carpet Cleaning offers highly specialized carpet cleaning service for Persian and Oriental area rugs, ensuring that they are rigorously cleaned while preserving their original beauty.
Rugs do more than just pull together disparate elements of a room, they pull together dust, allergens, bacteria, and dirt. And the result is poor indoor air quality and maybe even a musty odor that can linger throughout the house.
Restoring Destressed Persian Rugs
Your Persian rug cleaners work carefully to restore each rug to like-new quality using techniques customized to its unique characteristics. We take into consideration the age, level of use, size, and material type of the rugs before starting treatment. When you call us, let us know your needs and expectations.
Our team has been cleaning and caring for rugs and carpets in Scottsdale for twelve years – we know what works. And we want to make sure that you have a local partner in rug and carpet care for years to come.
What to expect from our area rug cleaning service:

Free Estimates
Convenient Scheduling
Appointment Reminders
Technicians who Arrive On-time
Detailed Explanations of Work to be done
Inspect Our Work Before We Leave
Consistently High-Quality Workmanship
Fast Service to Minimize Any Inconvenience
Professional Care for Persian Rugs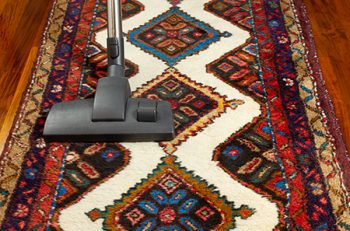 Area rugs can be cleaned in your home once the topical debris has been removed. We pre-treat each rug with detergent, enzymes, and a deodorizer before using steam and water extraction technology to capture dirt and stains. The water we use to clean your rug is heated to a certain temperature based on its fabric type. Wool, silk, synthetic, and cotton are all common fibers used in Persian rug weaving.
How long does it take to clean a Persian rug? Not long at all! The whole process, from preliminary treatment to completion takes under an hour-  and can be as little as twenty minutes if you only need a small rug cleaned. The process we use is highly effective in treating pet stains as well as removing years of accumulated dirt. Over our many years in business, we've developed valuable relationships with Scottsdale home and business owners. And we're reputed for possessing the unique knowledge required to preserve and protect even the most delicate dyes and fibers.
---