High-Pressure Cleaning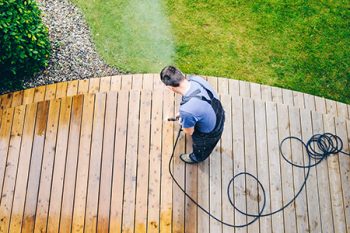 While the toothbrush can get into many of the cracks on your driveway or exterior of your home, some dirt and grime is too tough for manual cleaning. Along with not being the most sanitary option, scrubbing with a small brush is meticulous work. Instead, call up Magic Touch Carpet Cleaning for pressure washing at your Tempe home and we'll take care of it for you. After cleaning your carpet, we can help with the outside of your house too, to make sure you don't track any dirt into your newly-spotless rooms!
Power Washers
While it's true that many establishments have water pressure cleaners available to rent, you likely won't find one that's industrial strength to handle tough jobs. And if you do, operating a strong pressure washer isn't as easy as it might seem.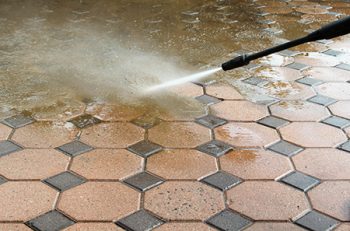 To properly clean the surface instead of simply spraying away the dirt, you need to use special cleaners. There are different ones for each type of surface, and if you want more than one material cleaned, the costs quickly add up.
Heavy-duty pressure sprayers can have very powerful settings, and more isn't always better! If you use too much pressure, you might not only remove all of the dirt from your home but possibly the paint and siding as well!
Strong power washers can be difficult to control. At high pressures, they might seem to have a mind of their own. Not only is this irritating, but it can also be dangerous. Our trained technicians can handle them for you.
Along with knowing how to control these powerful machines, our qualified staff also know the proper techniques to get a maximum clean. This changes depending on the type of surface, and we can clean any material you need.
Quality Pressure Washing
While carpet cleaning is in our name, we do much more than thoroughly clean carpets and area rugs. As full-service cleaners, we can clean those difficult surfaces that most people don't often think about. Along with our experienced power washing services, we're also able to do upholstery cleaning and even the grout on your tiles. You don't have to learn all the tricks of the trade; call or contact us and we'll handle the technical bits for you
---