Professional Upholstery Cleaning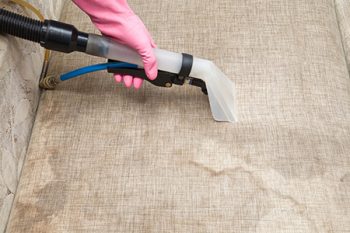 It happens to the best of us. Maybe your friend spills a glass of wine on your new couch. Perhaps your new kitten hasn't been litter-box trained yet and decided to use your armchair instead. Or maybe you inherited your great-grandma's antique upholstered bench, but it's yellowed from old age. Whether it's on a sofa, chair, headboard, chest, or even on a wall—upholstery is bound to get dirty or absorb unwanted smells. This is especially true for homes that have smokers, pets, or playful kids. But it doesn't have to be the end of the world or the end of your furniture. Regular maintenance from a professional cleaning company can drastically extend the life of your upholstery. Either way, professional upholstery cleaning is a no-brainer.
At Magic Touch Carpet Cleaning in Tempe, we can help you get rid of the dirt, stains, and smells once and for all, and get your upholstery looking, feeling, and smelling like brand new.
Effective Upholstery Cleaning Services
We offer a vast range of high-quality, expert services when it comes to cleaning upholstered furniture. Rest assured, we'll eliminate those blemishes no matter how tough or how expansive. Here are just a few of the things we can do for you:

Set-in stains, such as wine, blood, ink, coffee
Odors from cigarette smoke, pets, chemicals, etc.
Pet hair and dust
Cleaning of natural fabrics or synthetic materials of any color or texture
Protection against future stains and odors
Treatment plan that uses non-toxic products
Tough On Stains Gentle On Upholstery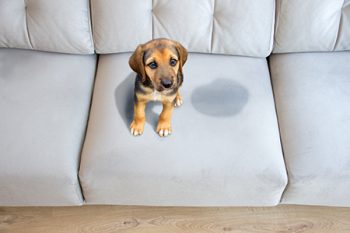 The process, tools, and products we will use during your upholstery cleaning will be harsh on stains but gentle to the fabric. We tailor our process to your needs and the type of materials incorporated into your piece of furniture. Our expert staff is experienced and knowledgeable, and understand the different aspects that must be evaluated. For example, natural fabrics must be treated differently than synthetic ones, and brand new materials require different care than those that have become delicate and worn down from age.
Before we begin, we take the time to thoroughly assess the situation with a comprehensive inspection of the furniture, the upholstery fabrics, colors, and any other components necessary. From there we will determine a cleaning plan that is a good fit, adjusting the amount and type of cleaning solution used and carefully choosing brushes and other tools we'll need. You can trust that your furniture is safe and well cared for in our hands.
Tempe's Upholstery Cleaners
Don't buy new furniture or expensive re-upholstery if you live in Tempe. Call or contact us today. 
Magic Touch in Tempe offers up-front pricing and affordable packages. Come to us with any questions, concerns, and our friendly, dedicated agents will make sure your expectations are exceeded and your needs are met from day one.
---