Carpet Replacement Near Me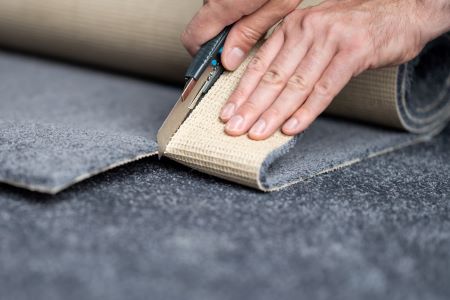 When you're ready for carpet replacement, it can be hard to know where to start. If you want a new look for your home but don't have the money or time to renovate it completely, Magic Touch Carpet Repair and Cleaning near Mesa is here for you! We'll remove your old carpet and install a brand-new one in no time. Once you've selected the right color, material, and style for your room, our team will get to work on replacing your carpet utilizing the most effective equipment to get the job done quickly and provide the best results.
Our trained professionals have years of experience and are ready to help make this process as simple as possible! You won't need any heavy equipment or tools because we bring everything we need right to your home! With years of experience in carpet repairs, area rug cleaning, and tile and grout cleaning under our belt, you can rest assured that your new carpet will look exactly how you envisioned it. At Magic Touch Carpet Repair and Cleaning, we continuously work hard towards achieving excellence in all aspects of our business, including customer satisfaction through quality workmanship. When you need your old carpet replaced, don't hesitate to give us a call!
Carpet Replacement Cost
Our team at Magic Touch Carpet Repair & Cleaning will take care of all aspects of your carpet flooring replacement needs from start to finish! We provide free estimates on our services so that you know exactly what to expect before we begin work at your residence or office space. Our technicians have been trained with the latest techniques in cleaning, repairing, and replacing damaged carpets while helping Mesa homeowners learn the best ways to care for their floors! Call us today for more information about our affordable rates!
We'll walk you through the steps of carpet replacement so that you can feel confident in your decision-making process. We can provide you with information about the different types of carpets, as well as which one will be best for your lifestyle. Our team will help you avoid common mistakes made by first-time homeowners when they replace their own carpets or clean them themselves!
Carpeting Installation
Carpet replacement can be a very exciting time, but it's also a big job. You'll have to take apart old carpeting and dispose of it properly, remove the padding underneath, clean up any debris left behind by your old carpet, install new materials in the right place, and put everything back together again.
We know that you don't want to spend all day on this project. That's why we're here for you – our team will come out to your home or business and do all of the work for you! No need to worry about taking apart your old carpeting or putting it back together again because we've got you covered! Our professional carpet technicians are dedicated to ensuring that your new carpets look amazing when we are finished.
Carpet Flooring Near Me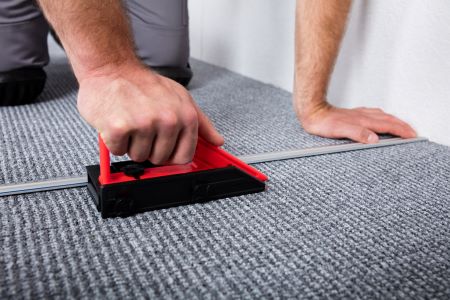 Replacing your carpet doesn't have to be an expensive and time-consuming project. When you call Magic Touch Carpet Repair and Cleaning, we will help you remove your old carpet and install a brand-new one quickly and affordably. Our team works efficiently and professionally so that we can get your home back to normal faster than other carpet companies. Give us a call today to get started with a free estimate for your carpet replacement. We look forward to helping you restore the beauty of your home once again!