Carpet Cleaning Services Near Me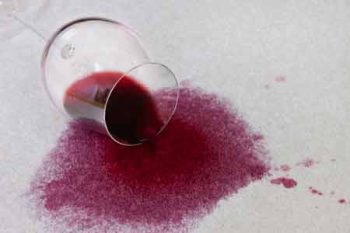 When it comes to carpet cleaning, repair and replacement services in Chandler, Arizona, there are many options available. Carpet cleaning is a difficult job, and it can take time to find a carpet cleaner that you can rely on. There are many companies that offer professional carpet cleaning services, but finding one that you can trust is not easy. You want your carpets clean, but you don't want to spend hours on end scrubbing them yourself with harsh chemicals or waste money on a service that doesn't do a good job.
With Magic Touch Carpet Repair & Cleaning, you will never have to worry about your carpets being cleaned again! We provide affordable and high-quality cleaning services so you can get back to doing what matters most in life! Our team of expert cleaners will come out to your home or office and give your carpets the thorough deep clean they need without any hassle from start to finish. Whether you've got pet stains or loose carpet, we'll take care of it all. Give us a call today for professional carpet cleaning in Chandler.
Carpet Repair
When it comes to your floors, having clean carpets is important, but over time, other issues can arise. In addition to deep cleaning dirty carpets, we also provide a wide range of other quality services, including professional carpet repairs. Our team at Magic Touch Carpet Repair & Cleaning provides the carpet repair and carpet cleaning Chandler residents rely on!
We have been providing professional carpet repair and restoration services for many years and understand the importance of keeping our customers happy. There are a few signs that your carpet may need repair, including deep stains, pet damage, odors, worn-out areas, or tears in the carpet. We offer high-quality repairs that will leave your floors looking like new again. At Magic Touch Carpet Repair & Cleaning, we offer free estimates on all of our work so that you know what costs are involved before making any decisions. Give us a call today if you'd like more information about how we can help with your carpets!
Carpet Stretching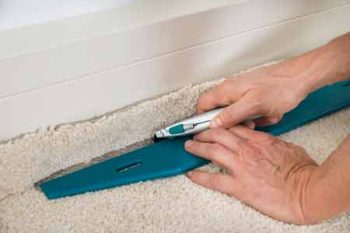 If your carpet is starting to look old and worn, you might be tempted to replace it. However, this isn't your only option as you might be able to restore it with a carpet stretching service. This is a much more affordable option, and our team of professionals will do the work for you!
Carpet ripples can be caused by several different things, including normal wear and tear, moving heavy furniture, improper installation, or inadequate carpet padding. Carpet repair and stretching is not an easy project; it requires a lot of physical work and can be very tedious without the right tools and equipment. That's why it's so important to hire professional carpet installers who will get the job done for you!
If you want an easier way to fix loose or damaged areas in your carpeting, Magic Touch Carpet Repair & Cleaning has all the tools and expertise necessary for fast service and professional results! We have been serving customers throughout Chandler, Arizona, for many years with our affordable rates and outstanding customer service. We would love to help you restore the beauty of your home; give us a call today!
Carpet Installers
Carpet installation can be a daunting task, but with the right team and preparation it's not nearly as bad as you might think. We've all heard horror stories about carpet installations gone wrong, so let's talk about what to expect when your carpet is installed by Magic Touch Carpet Repair & Cleaning. Our experienced professionals will arrive on time with everything required for an efficient installation process. Once the new carpet is in place we'll clean up any mess that may have been made during installation and provide aftercare tips to keep your carpets looking great for years to come. If there are any issues or problems with your new flooring our team of experts will make sure they're resolved before leaving your home or business. We want every customer experience to be positive from start to finish!
Carpet Company
Regular carpet cleaning is essential to your home's overall look and feel. However, overuse of storebought, harsh chemicals can cause more problems than they solve. Our deep cleaning services provide effective stain removal and ensure that your home or business always looks its best!
Our team at Magic Touch Carpet Repair & Cleaning offers professional cleaning and repair services that will help restore your carpets back to their original state without breaking the bank! We provide high-quality carpet cleaning Chandler residents count on at affordable prices for all types of residential and commercial properties. Our services include carpet repair, stretching, and patching as well as area rug cleaning and tile and grout cleaning. Give us a call today for a free estimate!