Carpet Stretching Near Me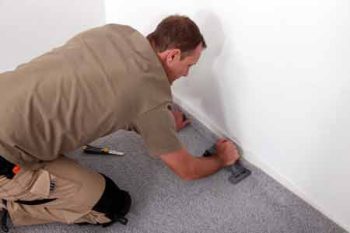 Carpets are a significant investment for most homeowners. It is important for them to look great while also being durable enough to last for many years before needing to be replaced. Unfortunately, carpets are not indestructible and will eventually need repairs. If your carpet has started to become loose and develop ripples, it may be time for a touch-up. However, carpet repair and stretching is not an easy home improvement project; it requires a lot of physical work and can be very tedious without the right tools and equipment. That's why it's so important to hire a team of professionals who will get the job done for you!
At Magic Touch Carpet Repair and Cleaning, we have been helping Tempe homeowners fix their loose carpets for many years. We are experts at repairing all kinds of ripples and tears from worn-out or poorly installed carpeting. We offer professional and affordable services that will make your carpets look brand new again. Our technicians are trained in the latest techniques and use only the best equipment on the market today. You can rely on us for all of your flooring needs, including carpet repair, tile cleaning, and more!
Stretching Carpet
Carpet is a widely used flooring material in many homes as it is affordable, durable, and comfortable, but just like other types of flooring, your carpet will develop normal wear and tear over the years. Loose carpeting eventually becomes a common problem in many households. While some people may ignore this issue until they notice that their carpets are becoming frayed, it is important to address this before it becomes a more serious problem that leads to costly repairs or replacements.
If your carpet is loose or worn out, there are two main options: either leave it as is and wait until you're ready to replace it or call a professional for carpet stretching and repair. We recommend repairing instead of replacing because it's less expensive and a much faster process than a total replacement. With help from our team at Magic Touch Carpet Repair and Cleaning, we will make sure that you get the best results possible at an unbeatable price! Our services start with a free estimate that will give you an idea of what needs to be done in order to fix your problem areas. Then we'll come over to your house and do all of the work for you – no need for any tools on your part! When we're finished, you'll be amazed by the results and transformation from loose and rippled to taut and presentable!
How To Stretch Carpet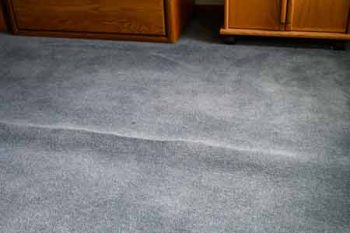 If you're looking for professional stretching services, look no further. We know how to stretch your carpet without leaving any marks behind or damaging it in any way. Our experts use high-quality equipment like knee kickers and power stretchers to repair your carpet quickly and efficiently. The carpet stretching process involves manually pulling the slack carpet taut and reattaching it to the tack strips to eliminate any ripples and loose areas in the carpet. A lot of knowledge and experience is needed to ensure there is not too much tension that can damage the carpet and not too much slack, which will lead back to the original problem. Depending on the size of the room, it can be challenging to maintain the proper amount of tension needed, but our team of carpet experts has years of experience with all sizes of rooms and different types of carpet. We utilize the right tools and equipment to get the job done and provide you with the results you're looking for!
Carpet Company
When you need professional carpet stretching and repair services in Tempe, Magic Touch Carpet Repair and Cleaning is here to help! When we restore your stretched-out carpets, they will look new again without spending excess money on replacement costs. Not only do we offer quality services at affordable prices, but we also provide friendly customer service that sets us apart from other companies in the area. Let our experts take care of all your carpet needs. Give us a call today!