Do You Need Tile and Grout Cleaning in Scottsdale?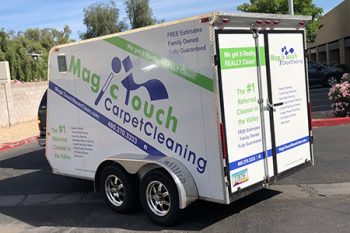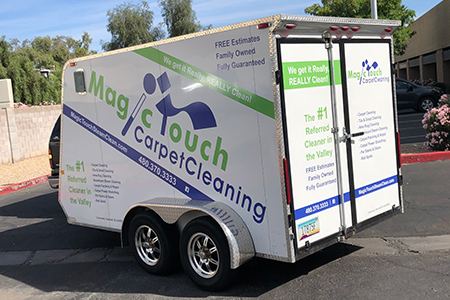 Keep your floors looking great with our tile and carpet cleaning services in Scottsdale. We offer superior customer service and floor cleaning methods that brighten grout and remove buildup from all types of tile materials without damaging them. Our tile cleaners and our tile steamers use pressure and steam technology combined with special floor cleaning detergents and deodorizers to bring your floors back to life again.
Store-bought floor cleaners can clean floors superficially, but for penetrating grout and layers of buildup, our professional techniques are simply more effective. Our steam cleaners do what hours of scrubbing by hand can't. Our cleaning solutions won't leave stains or smells in your home, and the results are remarkable.
So, if you're considering removing your floor tile because it can't be cleaned, call Magic Touch Carpet Repair And Cleaning instead. No need to waste perfectly usable building materials or spend money on having them replaced. Our team is trained to inspect and treat tile according to its material type and offer advice on how to keep it looking great between appointments, not to mention we will clean the entire surface of your tile floor while providing quality service. We're your one-stop floor cleaning solution, and we even offer upholstery cleaning, too!
Common Materials We Clean

Marble, including marble countertops
Granite
Porcelain tile
Ceramic tile
Travertine
Stone
Tile And Grout Cleaning Services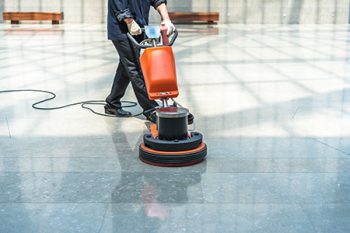 Grout has a tough job. But it doesn't have to look like it does. After years of use, the grout on tile floors can start to discolor and even break down. And vacuuming, mopping, or cleaning it using household methods isn't powerful enough to make a visible difference. With the right care, grout deterioration can be prevented.
Fortunately, there's an alternative to leaving it dirty or having it replaced. Cleaning grout using steam, heat, and pressure is the best way to loosen and remove embedded dirt. And our team knows all the correct techniques to do the job properly with minimal inconvenience to your daily life. Hire Magic Touch Carpet Repair And Cleaning for all of your grout cleaning needs.
Magic Touch Carpet Repair And Cleaning has extensive knowledge of tile floors and other flooring surfaces. And we know that every type of material requires customized care that goes far beyond quick fixes.' When your tile cleaner arrives, they clean your tile and grout using smart methods and precise treatments that result in high-quality, long-term solutions.
Scottsdale Resident's Tile Cleaning Company
Our processes are simple yet thorough, taking into consideration the type of tile, fabrication methods, and level of wear. Starting with an inspection of the surface, we determine which cleaning solution or touch-up methods are appropriate. When we complete the treatment, we discuss follow-up care with you and recommend additional cleanings at a later date if necessary. Whether you're selling your home or just want to rejuvenate it, Magic Touch provides respectful, knowledgeable service for Scottsdale residents.
Contact us to discuss our process in more detail. We can offer insight into how our process works, how long your project might take, and cost estimates. With twelve years in the carpet and tile cleaning industry, we know what works. We're also aware that many high-traffic areas of a home require repeat cleanings, so our mission is to provide stellar services so you'll call us back when you need that follow-up appointment. We look forward to helping you keep your carpet, grout, and tile clean for years to come. Call today for a consultation and appointment or to inquire about our other services, including upholstery cleaning!
---