Tile and Grout Deep Cleaning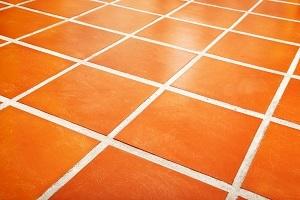 Tile may seem easy to clean, but different detergents can harm tile, even changing the color or causing it to fade. Grout is also susceptible to damage from the wrong types of cleaning agents. Magic Touch Carpet Repair And Cleaning knows how to identify the type of tile you have and customize our products and techniques for safe, thorough tile and grout cleaning in Tempe and the surrounding East Valley.
Our team of experienced tile and grout cleaners is dedicated to getting the details right. We take the time to assess the work we do, ensuring each tile is well-cleaned. Your satisfaction matters to us. We treat each floor cleaning as if it were for our own home. If you are at all unsatisfied with our service, just let us know, and we will make it right!
Clean All Floor Types
Marble Tile
Granite Tile
Porcelain Tile
Ceramic Tile
Travertine
Stone Tile
Cement Tile
And More!
---
Risk-Free Grout Cleaning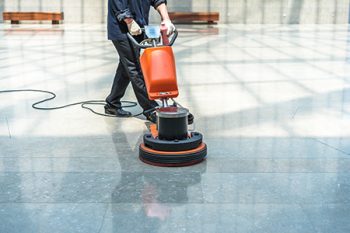 Some people rent a steamer to clean their tile and grout, only to find that it does not do the same quality work that is done by a professional. It can also be more expensive to rent a tile cleaner. By the time you add in the time and hassle of paying a deposit and the pickup and drop off, you are out of time and money that could have gone to a deeper level of professional cleaning.
It is also common for people to damage the grout when renting a tile-cleaning machine on their own. Don't risk it or deal with the added hassle and time-suck. Call us the first time and ensure that your tile and grout flooring is deep cleaned the safest way.
---
Professional Tile and Grout Cleaners
Customer care is as high of a priority for us as our detailed cleaning. We are upfront and honest with our estimates—with no hidden fees. As a locally-owned business, we stake our reputation on each tile and carpet cleaning we do. For that reason, we take special care to get it done right the first time.
We handle any size cleaning project for residential or commercial spaces. Our tile and grout services include indoor and outdoor tile, so if your patio tile is getting shabby or the tile in your bathroom is starting to collect mildew, give us a call.
Bathroom and kitchen tiles are particularly prone to mold and mildew. Mold and mildew can damage tile and grout and be difficult to clean fully. Don't wait until the mold gets under the setting of the tile. Call us today and get it taken care of.
---