Get Your Rugs Professionally Cleaned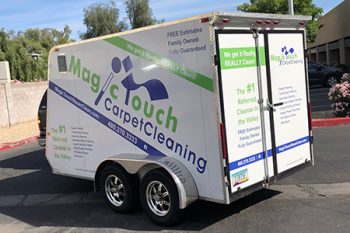 When an area rug becomes dingy and takes on an odor, the whole room suffers. Because area rugs are often a centerpiece, they are placed in areas where they see a lot of foot traffic. They collect pollen, pet dander and hair, stains, dirt from shoes, and just about anything else that crosses a room.
Without the proper cleaning, they lose the vibrancy of color and can smell stale. Magic Touch Carpet Repair And Cleaning offers deep-down cleaning that eliminates stains, odor, pet hair and accidents, and even small dust particles. Make an appointment with our certified carpet care professionals and get area rug cleaning in Gilbert to brighten up your home or office.
Affordable Rug Cleaning
When an area rug goes too long between cleanings, not only does it look dingy, it also collects harmful elements. Dust mites and insects that eat away at fabric materials begin to cause damage. Before you know it, you may need to repair holes in the rug which will cost more than regular cleaning would have. Area rugs are an investment; take care of them with affordable, quality cleaning.
Area Rug Cleaning Services
Stain removal
Odor removal
Animal urine treatment
Removal of dander, pollen, and other allergens
Removal of dust mites and other rug-eating insects
Deep-down cleaning to the root of the weave
Local Area Rug Cleaning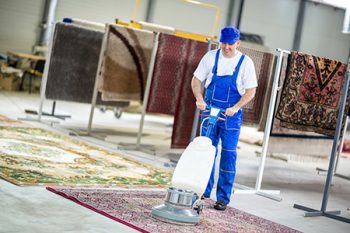 Our area rug cleaning professionals use specialized cleaners that are gentle on rugs yet effective on dirt and odors. We can spot treat harsh stains and areas that have pet urine in them.
Don't let an area rug go from a beautiful, decorative centerpiece to something that brings down the air quality of a room. We bring your rug back to life! Call today for a free estimate on your area rug cleaning in Gilbert.
---