Tile cleaning is an important part of home maintenance. Not only does it keep your tiles looking new and shiny, but it also helps to prevent the buildup of dirt and grime that can cause health problems. If you don't have the time to clean your tiles or the buildup of dirt is too much for just regular cleaning, you might have to look for a professional contractor. But not all grout and tile cleaning companies are created equal, so it's important to do your research before hiring one. This blog post will discuss what to look for when choosing professional grout and tile cleaning services.
License and Registration
First, you must check if the company is licensed and registered. This will assure you that they are legitimate and have the necessary qualifications to do the job. Note that tile cleaning is a regulated industry, so only licensed and registered companies are allowed to operate. Also, some states require tile cleaners to have a special license. The last thing you want is to hire an unlicensed company that might do a subpar job or damages your tiles. A professional service provider will gladly show you their license and registration papers. You can check their website to see what kind of licensing they have.
Insurance
Another important thing to check is if the company has insurance. Grout cleaning can be risky, so you need to ensure that the company you're hiring is insured. This way, you will be covered if something happens to your tiles during the cleaning process. Also, workers can slide and fall while cleaning, resulting in injury. The last thing you want is to end up with damaged tiles or injured personnel and no insurance to cover the costs of repairs or treatment. Make sure that the contractor has both liability and workers' compensation insurance.
Experience
When it comes to tile cleaning services, experience is always a plus. A company that has been in business for many years is more likely to provide quality service and customer service compared to a new one. This is because they have had the time to perfect their craft and have probably encountered all sorts of tile-cleaning problems before, so they know how to deal with them. Also, experienced companies are likelier to have the right equipment and products. They will also be able to advise you on how to maintain your tiles after they have been cleaned.
Cost
Tile cleaning can be expensive, depending on the size of your home and the type of tiles you have. A large home with many tiles will cost more to clean than a small one with only a few tiles. You should also consider the cost of professional cleaning services. The company's rates should be reasonable and aligned with the industry average. Be wary of companies that charge very low rates, as they might cut corners or use subpar products. Also, check if the grout cleaner offers packages that can be convenient and cost-effective for you. The goal is to find the best value for your money!
Cleaning Products and Methods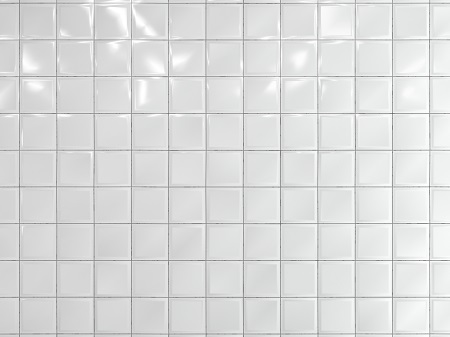 There are numerous ways to clean tile, and each company has its own methods and products. Some companies use harsh chemicals that may be effective at cleaning your tiles but could cause health problems if you are allergic to certain kinds of chemicals. Others use environmentally-friendly products that are gentle on both your tile and the environment. It's important to ask about the cleaning products and methods used by the company before hiring them. Take care not to damage your tile by using harsh chemicals or subpar products. This way, you can ensure your tile will be cleaned safely and effectively.
Reputation
You want to find grout cleaners with a good reputation. A reputable company will have no problem providing you with references. They will also be transparent about their pricing and their cleaning methods. A good grout cleaning company will also have a solid track record of happy customers. This can be done by reading online reviews on Google or Angie's List or asking for recommendations from friends and family. If they have a website, look at it to see what others say about their services on their testimonials page. You should also check if the Better Business Bureau accredits the company. This shows that they are a reputable and reliable business.
Warranties and Guarantees
Lastly, ensure that the company offers a warranty or guarantee. This shows that they are confident and willing to stand behind their work. A good warranty will cover the labor and materials used in grout cleaning. It should also be valid for a reasonable amount of time. This way, you can be sure you are getting your money's worth.
How Do Professional Cleaners Clean Tile Floors?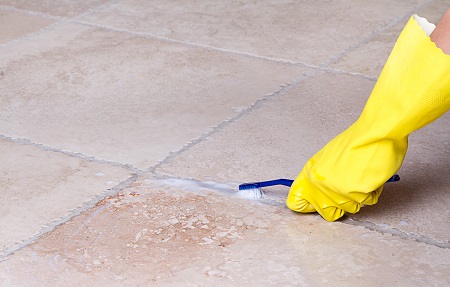 Professional cleaners use a few different methods to clean tile floors. One popular method is steam cleaning, which uses hot water and a special cleaning solution to clean the tile. This method is effective because it can reach deep into the pores of the tile to remove dirt and grime.
Another common method is pressure washing, which uses high-powered water to clean the tile.
Professional cleaners may also use a special grout cleaner to clean the grout between the tiles. Grout is a porous material that can trap dirt and grime, and a professional cleaner will use a specially formulated cleaner to break down and remove this buildup.
Once the tile flooring has been cleaned, professional cleaners may also apply a sealant to protect the tiles from future dirt and stains. The sealant creates a protective barrier on the tile surface, making it easier to clean and maintain.
Your Local Grout Cleaning Service Experts at Magic Touch
Dull and grubby tile can easily dampen the appearance of an entire room. But don't worry! Look no further if you're searching for a solution to restore your tile's shine. Magic Touch Carpet Repair And Cleaning is proud to offer top-notch tile cleaning services in Gilbert AZ that are effective and safe on your tile and grout lines. Some cleaners can actually damage your tile, but our expert tile cleaners have the necessary knowledge to identify your tile type, such as ceramic tile or travertine tile, and select the most suitable deep cleaning solution to achieve that brilliant shine without compromising on quality. Being a locally-owned business, our reputation is important to us, and your satisfaction is our top priority. We stand behind our work and guarantee it will exceed your expectations at an affordable price.
Give us a call today to experience the difference for yourself!
Other deep cleaning services we provide:
Professional Carpet Cleaning Services
Grout Cleaning Services
Carpet Repair and Replacement
Visit our About Us page for more information about our company, or read our Testimonials page to see what our happy customers say about us.