Need Steam Cleaning in Scottsdale or the Surrounding Area?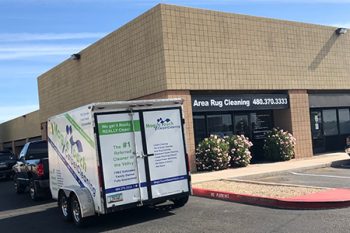 If you are a home or business owner in need of a reliable carpet cleaning service,
we can make your wish come true. Magic Touch Carpet Repair And Cleaning performs the highest quality carpet cleaning in the area. Plus, we deliver thoughtful customer service, excellence in carpet cleaning, and a satisfaction guarantee!
Reliable Carpet Cleaning Service
When a carpet cleaning technician from Magic Touch Carpet Repair And Cleaning visits your home, they are conscientious of your belongings, pets, and personal space. Clean carpets are only part of what we offer. No matter what your carpet or upholstery cleaning needs are, we can handle it: including tile cleaning, grout cleaning, and more.
We understand that there's a bigger picture to consider when offering in-home janitorial services. A company that gets carpets clean but skips over some areas, leaves marks when moving furniture, or accidentally lets your pet outside when they open the door is a company that leaves clients with a bad taste in their mouths.
Magic Touch doesn't overlook the details when it comes to carpets or service standards. We make sure to start on the right foot by asking the right questions when you call us, behaving respectfully in your home or office, double-checking our work, and following up with you afterward. Carpets don't stay clean forever, and we want you to call us again when they need additional care. So, we commit to delivering impressive, quality service every time.
Professional Carpet Cleaning
The technicians at Magic Touch take quality carpet cleaning seriously. In addition to removing visible wear from carpets and rugs, we vacuum the floor before steam cleaning it. We also ensure thorough drying to ensure your carpets are ready to use as soon as possible.
In addition to spotless carpets, we set ourselves apart in the carpet cleaning industry in a variety of other ways:
Certified Team
Modern Equipment
Quality Work Guaranteed
Expert Carpet Patching
Area Rug Cleaning
Area rugs tie together disparate room elements, create a more comfortable space, and protect bare floors. However, they can quickly become worn and dirty if placed in high-traffic walkways. Worse than that, area rugs are vulnerable to spills, leaks, and pet stains. Our state-of-the-art cleaning techniques include detergents, deodorizers, and water extraction equipment that work together to remove dirt and buildup while leaving nothing behind, not even a strong cleaning solution odor. If you need a clean home and don't have time for a deep cleaning yourself, it's time for you to hire professional carpet cleaners at Magic Touch Carpet Repair And Cleaning.
Give new life to your area rugs by having them professionally cared for by our Magic Touch team. We customize our cleaning techniques by the type of fiber, level of wear, and size. We clean small doormat-type rugs as well as large, formal Persian and Oriental rugs.
Commercial Carpet Cleaning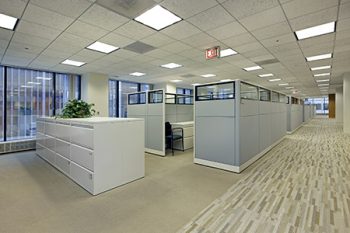 Offices see more traffic than homes, so it's no wonder they require regular carpet cleaning. Don't leave a wrong impression on your clients and employees by letting the carpets or rugs darken and wear over time. We also perform upholstery cleaning, tile cleaning, furniture cleaning, and more. We can help you provide a clean and sanitary environment for your office.
We offer affordable, efficient, one-time carpet cleaning for Scottsdale businesses. Our dedication to outstanding service is how we've been able to maintain high ratings on Yelp and A+ Accreditation from the BBB. Find out for yourself why our customers are so thrilled with our cleaning and care.
We keep Scottsdale's carpets looking great year-round. Check out our specials and give us a call today.
---