Residential And Commercial Grout Cleaning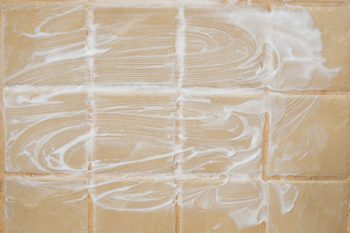 Tile surfaces require regular upkeep in order to keep them looking as good as the day they were installed. However, despite many homeowners' best efforts, dirt and oils become embedded in the grout, making it look discolored and neglected. Even hired house cleaners don't typically have the supplies or expertise required to correctly clean grout between tiles on tile floors.
Because cement-based grout is porous, it's easy for debris to build up beneath the surface. Though it's in the name Magic Touch Carpet Repair And Cleaning offers more than just carpet cleaning services. We are expert tile and grout cleaners who know which products and techniques to apply to which surfaces. We have the right cleaning equipment to clean ceramic tiles, perform stone cleaning, tile cleaning, and more.
Grout Cleaning Methods
Grout and tile can be damaged and made to look dull if cleaned with products that are too harsh. Conversely, some products simply leave behind a residue that might look great when initially applied but can actually attract more dirt and look oily over time. Our methods involve deodorizers, enzymes, detergents that work together with our hot water extraction machine to remove the film from your tile and grout. Until your tile floor is cleaned using our methods, you may not even be aware of how dirty it was.
Common Materials We Clean

Porcelain tile
Travertine
Reliable Grout Cleaning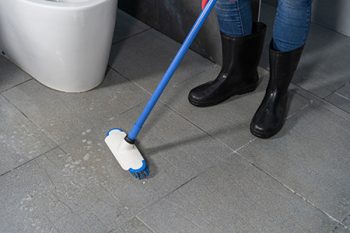 Our team offers cleaning services for grout in bathrooms, kitchens, entryways, outdoor spaces, or any area of your home or office that includes tile floors. We're happy to offer a service that slows the impact of age, use, or repeated exposure to dirt and moisture on your tile floor.
Water, in fact, can be just as damaging to grout as dirt. Over time, it causes mildew and mold to grow, and if not treated with a deep clean regularly, it can become extremely difficult to remove and may even require tile repair.
Some homeowners believe that commercially available disinfectants and polishes are powerful enough to keep their stone and tile surfaces clean, but the truth is that they can't reach the compacted dirt.
Magic Touch helps Scottsdale homeowners and landlords keep properties looking beautiful by offering deep cleaning for grout and tile that looks beyond the surface. Our team and cleaning equipment can handle any size cleaning project, the entire surface, including commercial and multi-unit complexes.
Stained or Discolored Grout
Thorough cleaning of grout is a multi-step process requiring high-powered equipment. Our tile cleaning and grout cleaning process is as follows: We safely remove loose debris by first vacuuming the surface of the grout lines. Then, combined with the right cleaning solution, we loosen dirt, stains, and oil beneath the surface with our commercial hot water extraction tool. Once the dirt is brought to the surface, we remove the residue, rinse it, and dry it completely.
Talk to us about how we can care for your grout and tile. We offer comprehensive tile cleaning services to keep Scottsdale homes and businesses looking their best. Call us today for scheduling and no-obligation estimates. Maintain your tile floors or kitchen and bathroom tiling with professional, affordable tile and grout cleaning treatment.
---